Currently viewing the tag: "rant"
Remember when I used to blog regularly? I had a lot to tell the world, a desire to be heard and seen. Writing to an audience was a novelty, a gentle fluffing of my ego after writing to no one in particular for most of my life. Hardly anyone was blogging in Australia, people wanted [...]
Continue Reading

→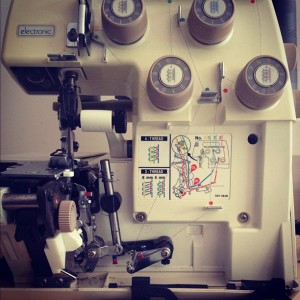 For interest's sake I want to list the costs of making some of my clothes. So take for example my recent black dress.
Fatina Plus pattern – USD$4
2m ponti (50% sale) – AUD$13
Cool so that's easily quantifiable and given a $ value. A $17 dress! Bargain! But there's also the matter of [...]
Continue Reading

→